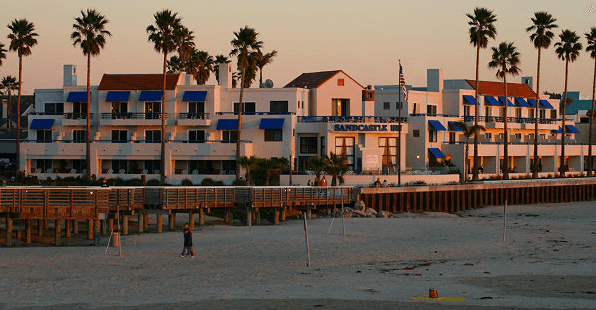 If you are planning your next holiday in Pismo beach this article will be helpful for you. Many guys think that Pismo is really expensive place to be. Well I too agree with them because Pismo is on the expensive side. But with those golden beaches it is really worth visiting there. But if you plan your holiday and the hotel really well you can save lot of money because there are some cheap hotels in Pismo too. So this article is about cheap hotels in Pismo.
Oxford Suites is the top hotel which came in to my mind because of the food. The Food was really amazing and also the outdoor pool was really amazing. If you are a business person this is the best place for you. I went there for a business purpose as well. They have a business room in the hotel and for me that was a great facility and kind of a new facility to me. I could say this is an excellent cheap hotel with all the basic facilities.
If you are looking for a hotel which has rates around $60, then Ocean Breeze Inn is the best place. I think this is the cheapest basic hotel in Pismo beach. I really loved the small rooms in this inn and again the food was great. Also you get a nice view of the sea and the beach from this inn too so if you are a nature lover who love to sit on the sand, this hotel is ideal for you.
Also Blue Seal Inn and Edgewater Inn and Suites are both good cheap hotels around Pismo beach. So if you really want to be there in Pismo just go and enjoy yourself and it is not that expensive. My personal favorite is the Sandcastle Inn, Joshua Kerrigan and I stayed there for a few days and it was clean.